The Perfectly Human Course
Ready to overcome self-sabotage and reclaim your life?
It's time to let go of the patterns holding you back and uncover what it means to be perfectly human, perfectly you.
Weave sustainable self-care practices into the fabric of your life without the heavy lift to proactively overcome obstacles, find balance in the present, and cultivate long-term resilience.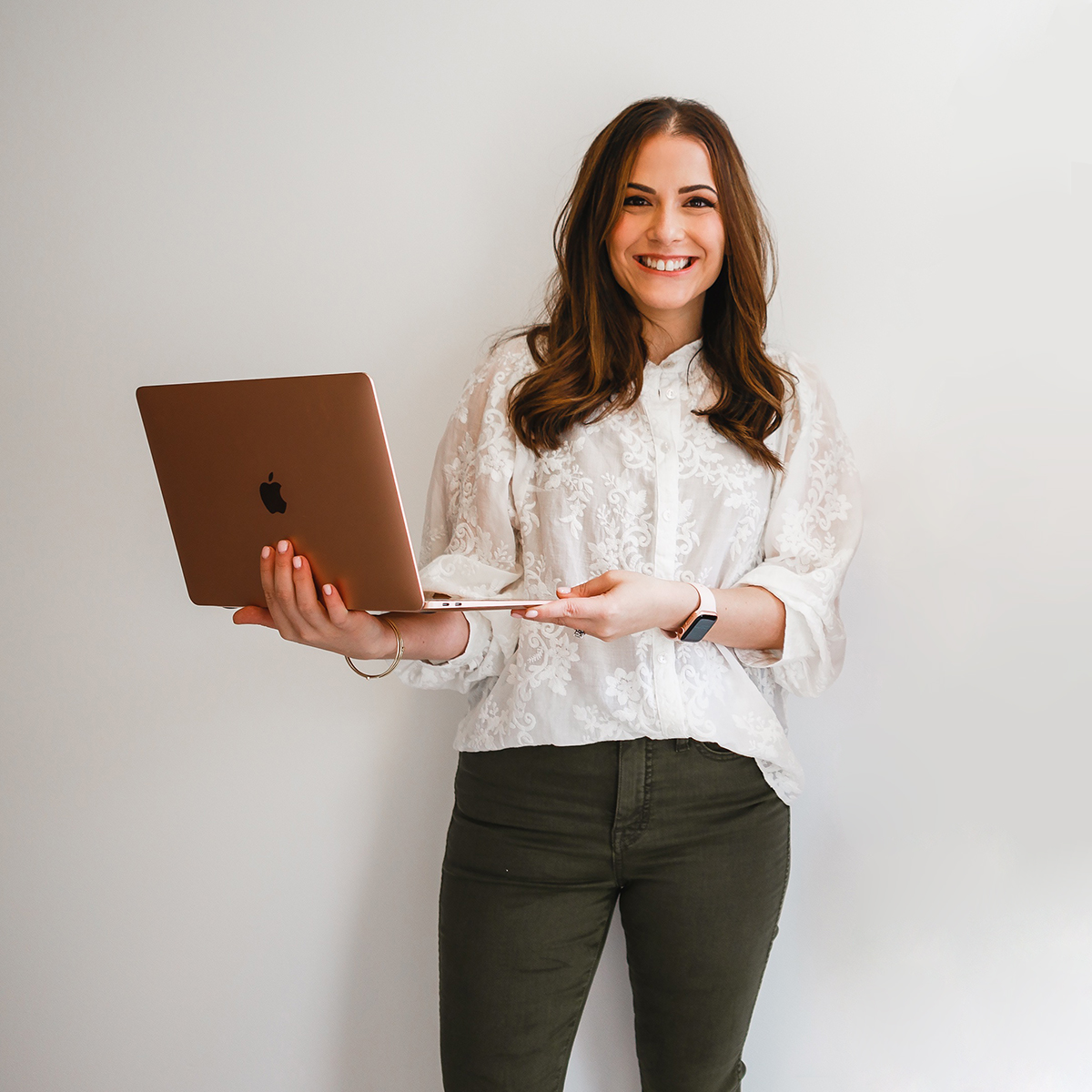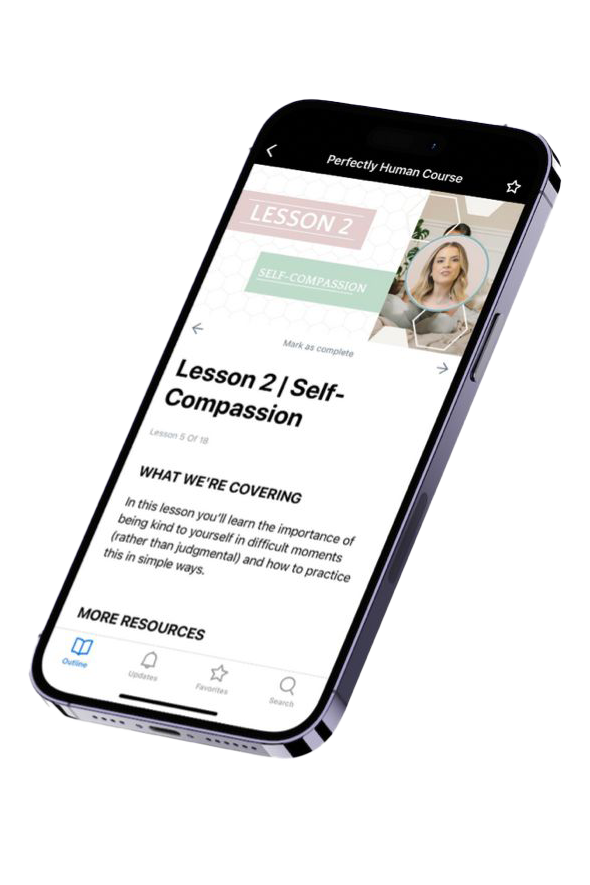 Welcome to the hardest job of your life.
There's no delegation, no external reinforcement or reminders. The job is completely silent and it's up to you to be the glue that holds the web of your life together.
No pressure…
LET'S FACE IT: LIFE IS MESSY. Most days, juggling work, relationships, family, and the high standards you set for yourself (not to mention the expectations of those around you) feels insurmountable. And in the midst of handling everything for everyone else, you consistently neglect the person single-handedly holding it all together… 
YOU.
The relentless, interwoven pressures of perfectionism, comparison, judgment, anxiety, and overwhelming emotions add fuel to the fire.
It's no wonder you're left gasping for air, seeking stability on the treadmill of life (that's set at least 10 speeds too fast).
Desperate to reclaim something for yourself, you've tried…
Downloading mental health apps or scouring Facebook groups to find solutions that are cookie-cutter, vanilla-bland, generic at best. 
Taking the vacation to detox from your overly ambitious, non-stop schedule, only to come back feeling even more exhausted and wondering if you'll ever feel rested again.
Setting firm boundaries and ultimatums to protect your energy, but it's like a never-ending yo-yo because the people around you just don't seem to take them seriously so you eventually give up.
Chasing your big goals, but it's always short-lived and they ultimately end up taking a backseat because you feel you need to put everyone else's needs and expectations before your own.
Keeping your inner critic at bay by avoiding tasks you believe you won't be able to successfully (aka "perfectly") complete. You've convinced yourself it's better not to try at all than to try and fail.
SO MUCH EFFORT FOR MILDLY HELPFUL RESULTS
Hello, burnout!
Navigating this thing called life doesn't have to be
so exhausting.
While you can't get rid of life's obstacles, you can change how you approach them. 
What if, instead of trying to fix and force your way through your very human problems, you were able to ease overwhelm, self-doubt, and anxiety with more curiosity, grace, and confidence?
Over the last 20+ years, I read the textbooks, did the research, and put the ideas into practice so YOU DON'T HAVE TO! 
I've been in your shoes!
Overworked. Overtired. Overwhelmed.
(yep–therapists are human too!)
And along the way, I've learned that the most impactful mental health strategies are often the simplest– it's just about being consistent. 
But figuring out how and when to do the work is half the battle!
That's why I've pulled all of the best tools for confronting and overcoming life's challenges together in one place and distilled these concepts down so you can put the dictionary away, do the work in any pockets of time you can spare, and experience results that stick!
Learn how my clients and I have overcome perfectionism, procrastination, people-pleasing, and unhealthy boundaries by taking small but impactful steps.
Reclaim your identity, your purpose, and your joy.
No more energy-draining leaps; instead, learn to focus on small, manageable steps that gradually empower you to set and maintain healthy boundaries so you can skillfully combat perfectionism, break free from people-pleasing tendencies, and overcome procrastination.
GOT 10 MINUTES? 
Good. 
That's all you need; I'll handle the rest! 
In way less time than it takes to listen to your favorite podcast episode, you can start to let go of perfectionism, people-pleasing, and procrastination AND still have time for all those things on your to-do list – and maybe even squeeze in a power nap!
A flexible, self-paced course designed to leverage the power of bite-sized but mighty actions to help you conquer self-sabotage without the heavy lift.
Through small, compounding actions and effective boundaries, you can reclaim your mental health, reconnect with yourself, and experience lasting change.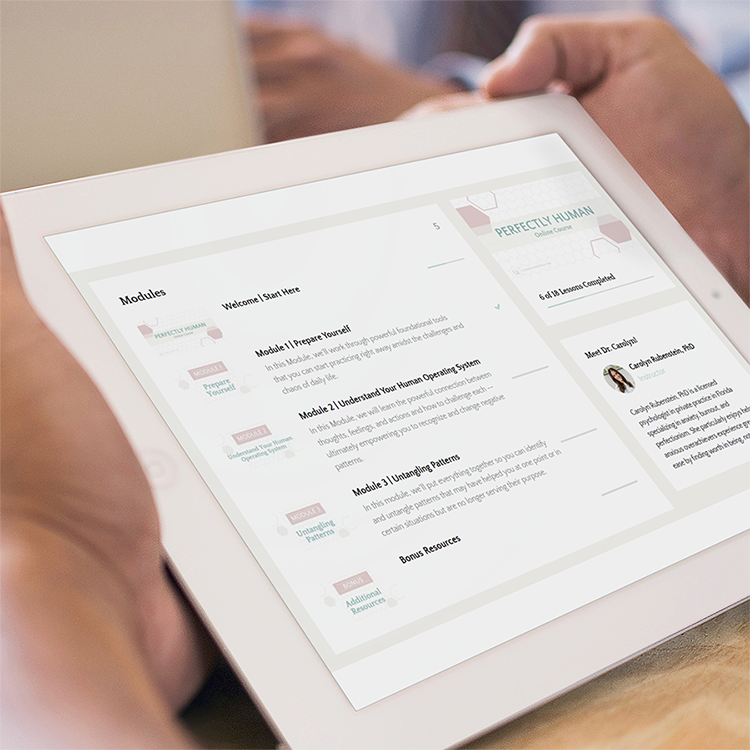 No more band-aid solutions.
In this 3-module course, you'll learn how to…
establish aligned boundaries that are

respected

by those around you

prioritize your dreams while still

nurturing

the needs of those you care about

ease the fear of failure and

embrace

the growth that comes from trying
Don't let life's chaos define your story. 
I know your time is already limited, so this course is a low-lift, high-impact way to move out of survival mode and into a state of clarity, balance, and alignment.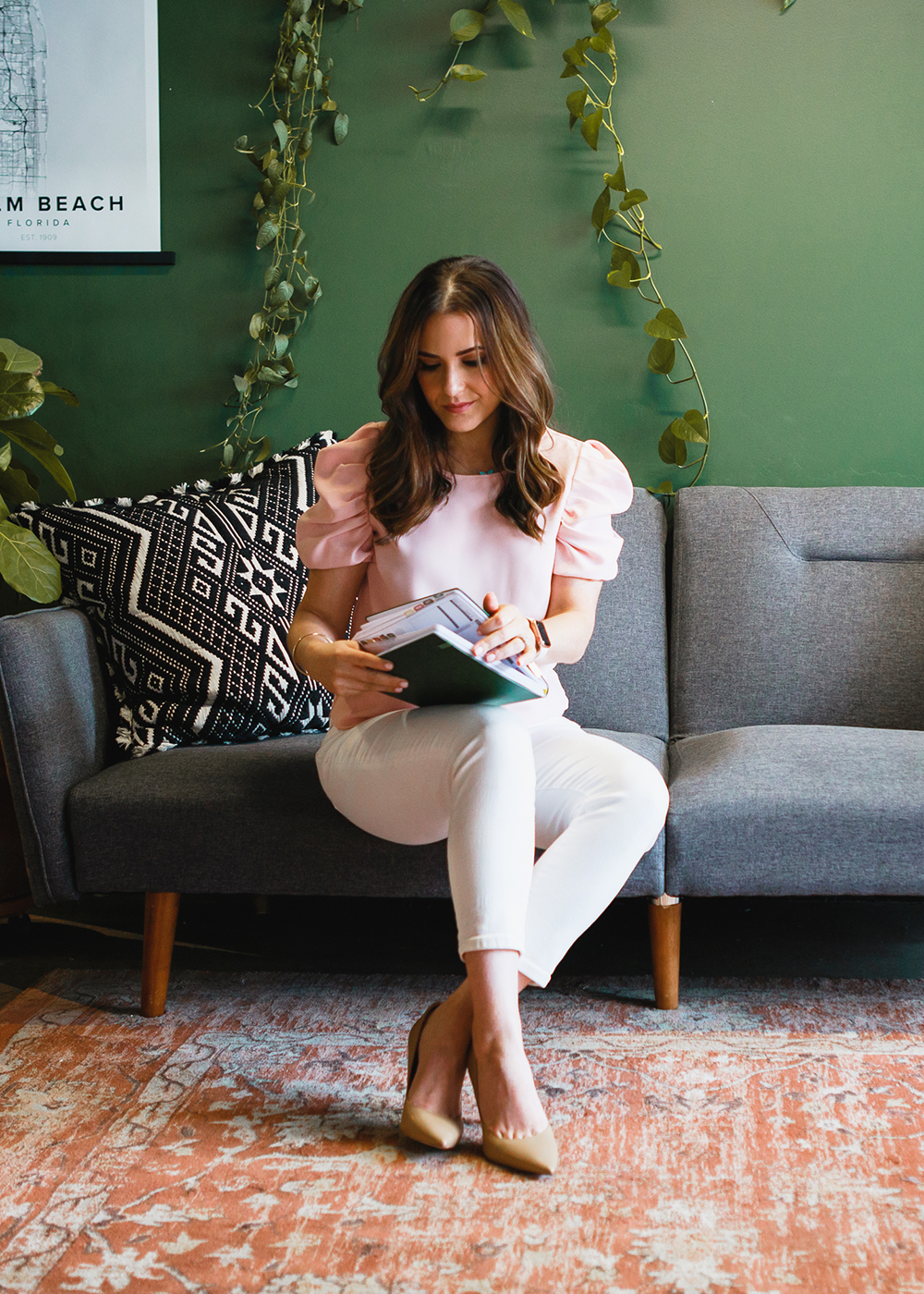 B.A., Psychology, Duke University
M.A., Psychology, Harvard University
Ph.D., Counseling Psychology, University of Miami
Licensed Psychologist in Florida (License: PY10362)
Hi, I'm Dr. Carolyn Rubenstein!
Psychologist, mother, and power nap enthusiast!
During my clinical psychology studies, I noticed a huge disconnect between the theories I learned in the lab and in my textbooks and how they were applied in the "real world."
So, I made it my mission to distill psychology into practical resources that anyone can successfully use.
Over the years, I've not only supported my one-on-one clients, but I've also faced my own struggles with perfectionism, procrastination, people-pleasing, and boundaries. These personal experiences transformed me and shaped my approach.
Today, I'm excited to bring these valuable tools beyond the therapy couch and share them with more people through this course! 
I can't wait to support you on your own unique journey.
"Carolyn's personality isn't the only thing that sparkles in Perfectly Human. She has a knack for breaking down complex psychological concepts into actionable steps using relatable examples and personal anecdotes. If you enjoy learning from Carolyn on social media, you'll love diving deep into Perfectly Human."
– Dr. Kathryn Esquer, Clinical Psychologist










Here's what's in store for you…

Perfectly Human Curriculum
I'm sharing the tried-and-trusted approach I use in my one-on-one therapy sessions. You'll learn practical, research-backed techniques and strategies that actually work, explained in a way that's simple to understand. Everything I share with you is guided by my years of research and work.

Journal Prompts 
Opportunities to dig deep, understand yourself better, and come up with practical ways to navigate difficult situations. These prompts will help you gain clarity, find patterns, and discover strategies! This course is self-guided, but you'll receive curated resources based on your needs.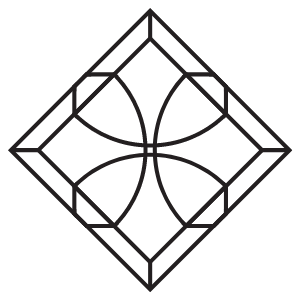 Flexible Learning
Whether you're a visual learner or prefer to listen on the go, I've got you covered! You can access videos, audio lessons, and printable transcripts conveniently on your desktop, handheld device, or through the user-friendly Kajabi app.

Personalized Quizzes 
Go through the course step-by-step, or jump right into the topics that matter most to you! Quizzes will help you figure out the best starting point based on where you are on your journey and your learning style!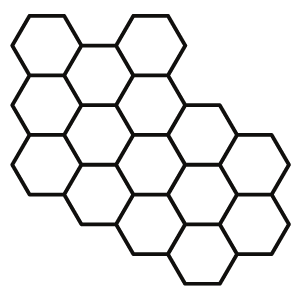 Bite-Sized Content
All lessons are quicker than your morning latte run (matcha for me)! In about 10 minutes or less, you can learn and implement strategies to care for your mental health without the extra caffeine jolt!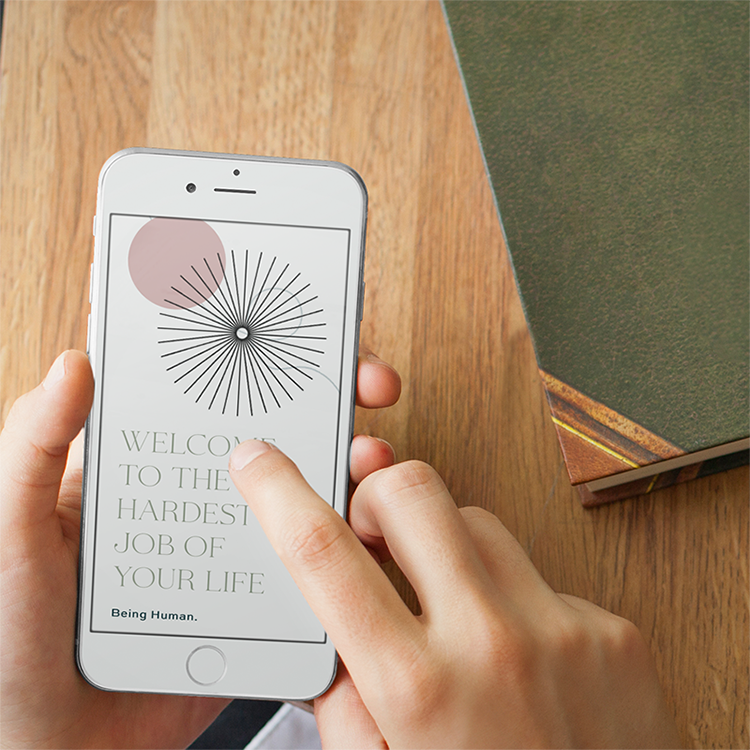 Don't just take my word for it!
"Carolyn is a gifted clinician who helps her clients achieve their highest potential through practical strategies that reduce anxiety and burnout. As a colleague and friend, I admire and appreciate her contributions to the field, and to the lives of her clients. Perfectly Human is thoughtfully curated and is an approachable way to reconnect with yourself through empowerment and the reminder that at the root of it all, we are deeply and perfectly human."
– Mary Beth Somich, Licensed Mental Health Counselor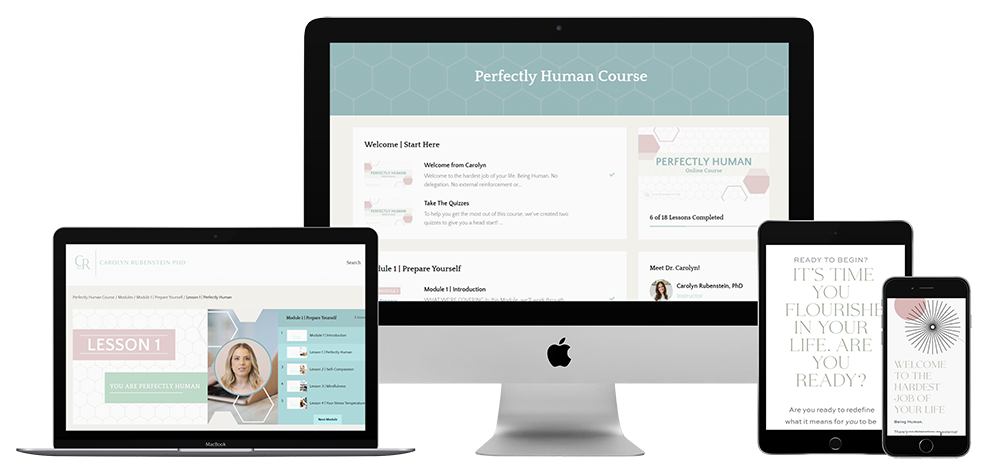 Magnify, celebrate, and enhance the positives… instead of minimizing your wins
Self-soothe so you can meet your needs…instead of suppressing them
Develop your self-compassion… instead of self-judgment
Apply Cognitive Behavior Therapy to break negative cycles… instead of staying stuck
Respond to struggles with intention… instead of impulsivity
Identify thought distortions…instead of believing every thought you have is fact.
So you can ultimately embrace the chaos, the sparkles, and the cracks of life.
CAREFULLY CURATED CURRICULUM
Module 1: Lay The Foundation
It all starts with a solid foundation. To kick things off, we'll work through powerful tools—like practicing self-compassion, awareness, and more—so you can begin bringing them into practice (and applying them!) right away.
Module 2: Demystify The System
We'll walk through the interconnectedness of thoughts, feelings, and actions and the power of recognizing and changing these negative thoughts and patterns in your day-to-day life.
Module 3: Put It Together
Integrate the elements we've covered so far to untangle patterns that may have helped you before but no longer serve you today. We'll address procrastination, people-pleasing, perfectionism, boundaries, and more so you can skillfully handle obstacles in the future.
Low-lift, bite-size actions that compound into real, lasting change.
There's even more goodness where that came from!
Bonus Module: Perfectly Human Struggles
When you join the Perfectly Human course, you'll also unlock access to a bonus module designed to help you tackle specific, common challenges in the moment. We'll identify the root cause of your dilemma and walk through it, together. I'll guide you through 4 very human scenarios with simple-to-use practices to help you get to the core of what's causing you unease, as well as small actions you can take right now.
Situation 1: Dealing with a Hard Day

Situation 2: Dealing with Criticism 

Situation 3: Dealing with Relationship Challenges

Situation 4: Getting Things Done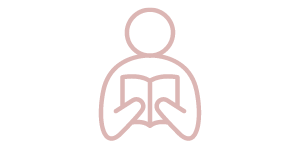 3 Self-Paced Modules
You can dive deep into every single module or access the information that's most pressing to you in the moment.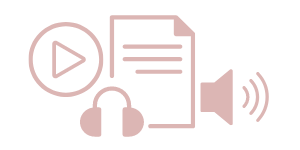 3 Ways to Learn
Access video, audio, and a printable transcript on your desktop, handheld device, or the Kajabi app so you can learn anytime, anywhere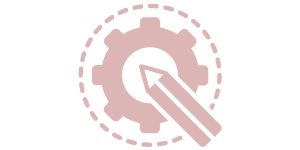 Curated Resources
Want to dig into a concept beyond the course? In each module, I reference additional books, apps, and articles to further your learning and growth!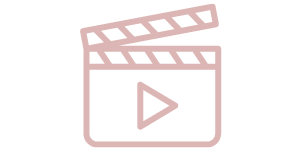 12 Lessons
Engaging videos seamlessly guide you through the course material, accompanied by real-world examples and relevant context.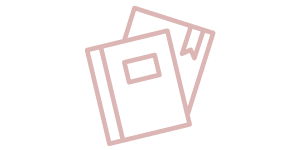 Printable Notes Template
Keep your notes, observations, and thoughts organized on branded Perfectly Human letterhead 
(specifically designed with my fellow Type A folks in mind)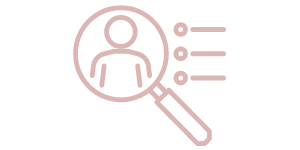 Expertly Designed
I've taken everything I've learned about sustainable self-care over my career as a licensed psychologist and compiled it into one course. You can trust that every tool is research-backed and effective.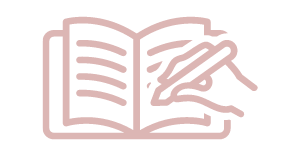 30+ Journal Prompts
Reflect on what you learn so that you can apply your newfound knowledge and gain momentum!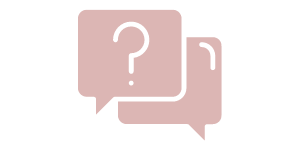 2 Personalization Quizzes
Take the guesswork out by uncovering where to start in the course and how you learn best!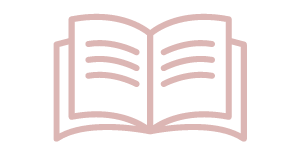 1 Workbook
39 downloadable pages jam-packed with cheat sheets, logs, and guided worksheets that you can use over and over again.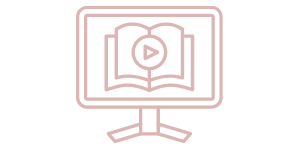 1 Bonus Module
Think of it as your go-to Mental Health First Aid Kit!
Plus get instant access to our

PRIVATE, Members-Only Instagram page
where I'll host
exclusive lives
and offer community support!
And because I believe in accessibility, I'm offering two ways to pay upfront or over time.
4 payments of $99.25
Installment plan
This course is PERFECT for YOU if…
"I'll get to it later" has become your personal tagline. You regularly bargain with yourself, delaying tasks, and struggling to find the "right time" to accomplish them.
The word "yes" comes out even when you want to say "no" (hello, word vomit). You worry about disappointing everyone else, but at the end of the day, the only person you let down is yourself.
You struggle to grant yourself the same grace you extend to others, setting excessively high standards and leaving no room for errors. This drive to excel often consumes your every waking moment, leaving little room for personal well-being and fulfillment.
You consistently engage in negative self-talk that erodes your sense of self-worth and confidence. You prioritize the needs of others above your own to prove or earn your value.
Any of these ring a bell?
If so, this isn't one more opportunity to beat yourself up. 
Instead, it's an invitation to disrupt your status quo…
…because you deserve and are capable of so much more.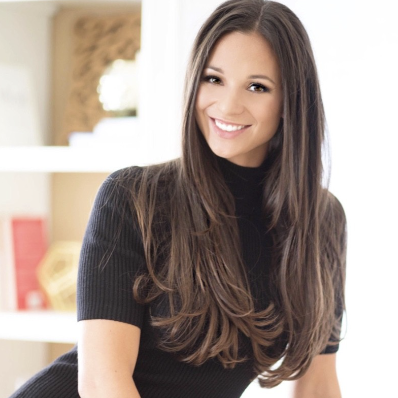 "As a wellness professional with many years of experience, I have attended numerous courses and seminars, but Dr. Carolyn Rubenstein's Perfectly Human course has truly stood out above the rest.
The Perfectly Human course was well-organized, informative, and interactive. Dr. Rubenstein's immense wealth of knowledge and content is presented in a way that is easy to understand and apply both professionally and personally. I appreciated the fact that the course was self-paced, allowing me to complete it at my convenience without feeling rushed or overwhelmed.
What I appreciated most about the course was the emphasis on addressing the fundamentals around perfectionism, challenging comparisons and reframing self-judgements. Dr. Rubenstein's Perfectly Human course is the perfect avenue to enhance knowledge and skills around anxiety reduction, self-empathy and personal growth for every human." – Dr. Daryl Appleton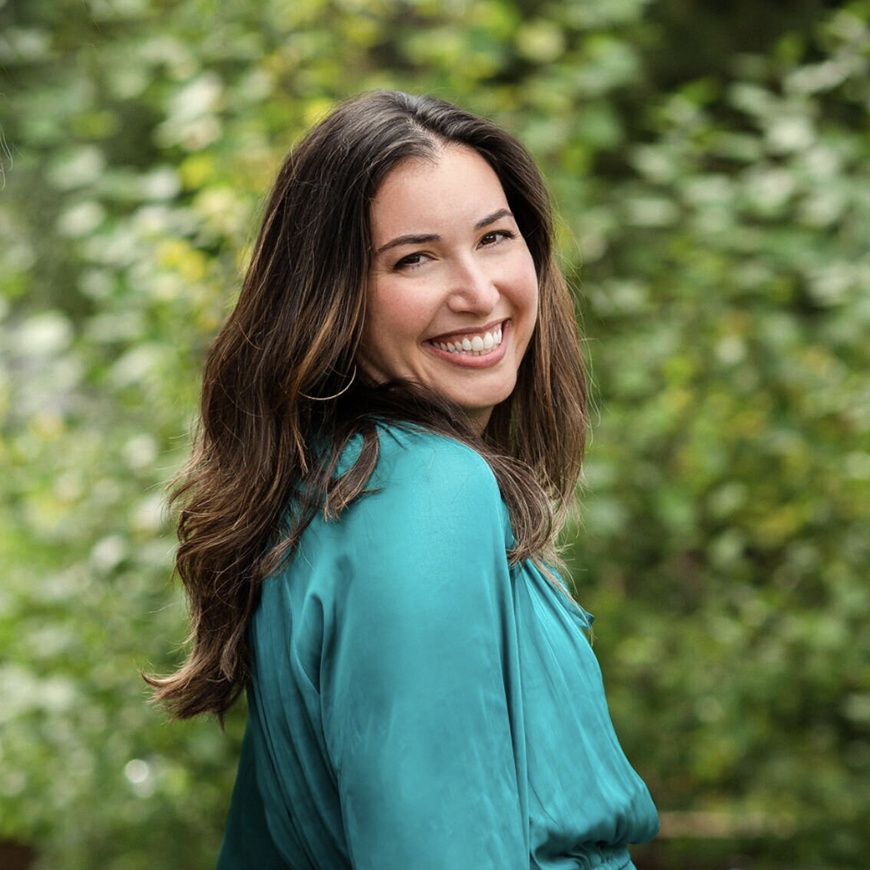 "Carolyn's course on working through anxiety and perfectionism is amazing. It is so comprehensive, practical, and helpful–you'll get what you'd get from several therapy sessions bundled up in one succinct course. I love that Dr. Rebenstein includes mindfulness and self-compassion- I think these things really form the foundation of our healing work and become the springboard through which we meet and manage our stress, anxiety and perfectionism." – Dr. Leah Katz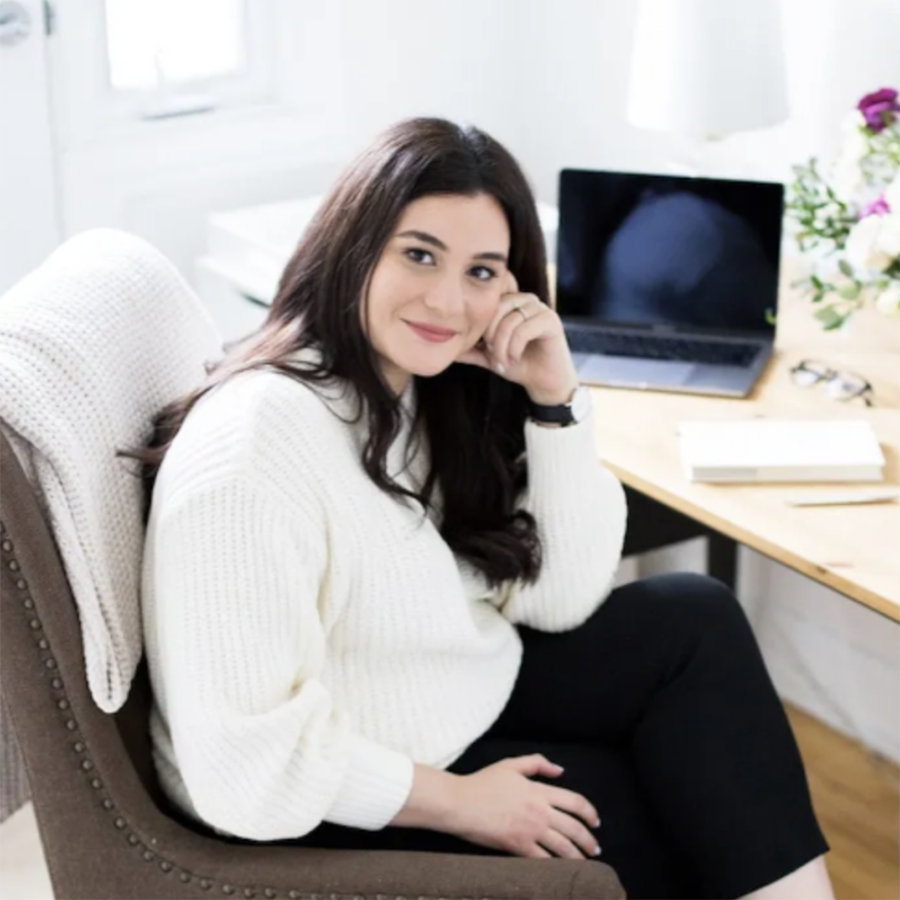 "Dr. Carolyn has created an engaging and high-value resource for anyone struggling with perfectionism, self-criticism, and procrastination. Perfectly Human also provides a strong foundation of skills for those of us looking to build more resilience, presence, and enjoyment into our lives. Lessons and strategies are rooted in evidence-based practices and are delivered with kindness, clarity, and, well, humanness!" – Dr. Miriam Kirmayer
This is the future I envision for you:
Imagine…
→ confidently facing the chaos of everyday life from navigating tough relationships and heavy emotions to overcoming endless loads of laundry and carpool lines.
→ saying what you mean, and meaning what you say. You may disappoint others, but not yourself!
→ finally going after YOUR big dreams – the degree, the job, the hobby– you've deferred for far too long.
Ready to make your future self proud?
Join now, thank yourself later.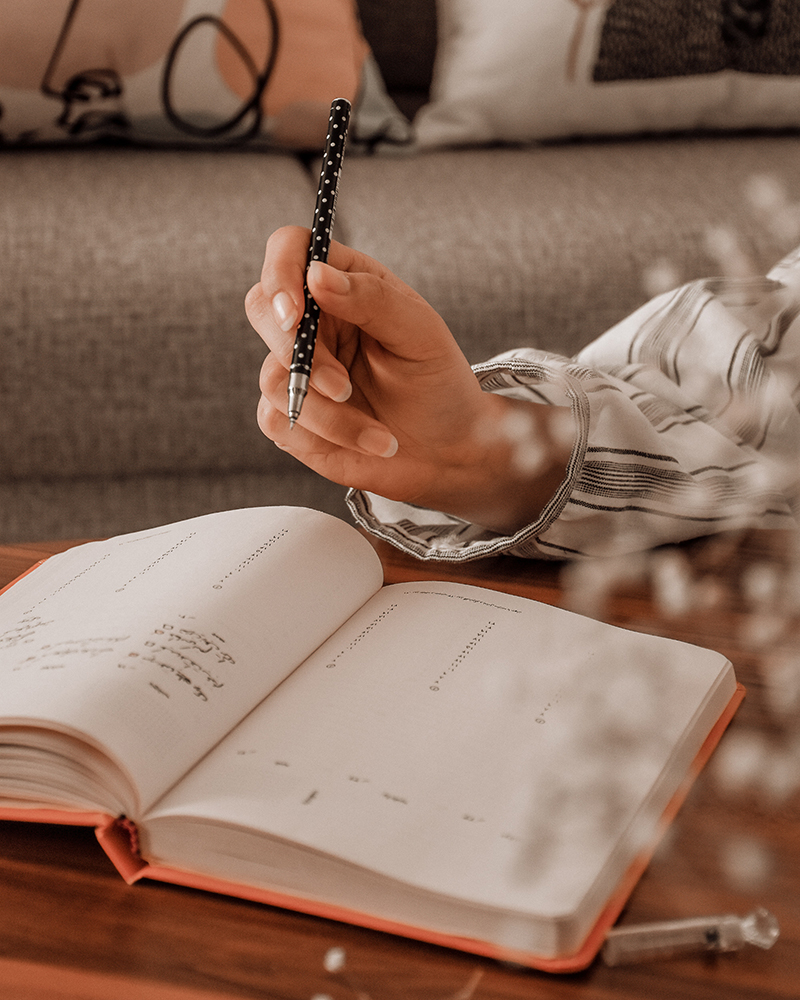 Still have questions?
I've got answers!
Who is this course for?
This course was created for anyone who struggles with the beautiful but overwhelming reality of being human in today's chaotic world! It specifically focuses on the most common causes of overwhelm and self-sabotage such as perfectionism, people-pleasing, procrastination, and boundary-setting. You do not have to struggle with all 4 to benefit from this course; they often overlap! If you are looking to reconnect with yourself, develop better relationships with the people around you, and navigate life's challenges with more confidence, this is for you!
Can this course replace therapy?
Absolutely not. The Perfectly Human course is for informational purposes only. Nothing in the course is intended to establish a therapist-patient relationship, to replace the services of a trained therapist, doctor, or health professional, or otherwise to substitute for professional mental health, medical advice, diagnosis, or treatment. This course is not meant to replace therapy or counseling of any kind. I do find, however, it can be a wonderful complement to the work you do with your licensed counselor or therapist. 
What is CBT?
CBT stands for Cognitive Behavior Therapy.  The primary idea behind the CBT model is this: What you THINK and DO, affects the way you FEEL. Knowing CBT and how it affects you, gives you the power to change. In Module 2 of this course you'll begin to understand how CBT affects you, so you can break the negative cycles that keep you "stuck."
I'm a therapist or studying to be a mental health professional. Is this right for me?
While this course was designed for individuals to use for their own mental health and self-care needs, I recognize its value for my fellow therapists! Condensing complex strategies and packaging them up in a way that's not only easy for your clients to understand but apply is no easy feat. It's taken me YEARS to learn how to do this, and this course can help save you that time so you can have a greater impact on your patients sooner rather than later! Plus therapists often experience overwhelm too! What better way to model healthy boundaries and self-care than to practice these strategies yourself?
What happens once I submit payment?
Once you join, you can expect to receive an email with your Kajabi username and password. As soon as you log in, you'll have access to the entire course! I recommend starting with the 2 personalization quizzes to identify your learning style and target which lessons you should access first. 
How long will I have access to the course?
You'll have access to the course as long as it's live! Feel free to download and save any and all PDF files so you'll have lifetime access to them!
How much time will it take to complete the course?
Everyone moves at their own pace. You may choose to move through the course sequentially, all at once, or you may come back to different lessons as you need them over time. I envision this course being a resource you can turn to time and again throughout different seasons of life. The course includes 80+ minutes of video content in addition to the workbooks, journal prompts, and additional exercises you may choose to complete outside of each lesson. What you put in, you get out– so take the time you need!
Do you offer payment plans?
Yes! Choose to pay in full or divide the investment into 4 smaller monthly payments.
Do you offer refunds?
Due to the nature of digital products, we do not offer refunds for any reason. If you are not satisfied with your course experience, please reach out to learn@carolynrubenstein.com and we will work with you to make it right. I'm confident that if you do the work, you'll reap the benefits.
What should I do if I need support?
How do I join the private instagram community?
Once you submit your payment you will be invited to join the private instagram page for the Perfectly Human Course. If you don't use instagram you will still be able to access the videos I post there through the course portal.
Remind me what I get once I enroll…
Once your payment is submitted you'll receive an email with access to the entire course!
Module 1: Lay The Foundation Value $200

Module 2: Demystify The System Value $200

Module 3: Put It Together $200

Bonus Module: Perfectly Human Struggles Value $125

Course Workbooks + Journal Exercises Value $75

Professionally Vetted Resource List: Value $50 

Members-Only Instagram Page: Priceless
TOTAL VALUE: $850   –   YOUR PRICE ONLY: $397
Living a "perfect" life free of obstacles isn't realistic– 
You're human, after all!
But a "perfectly human" life free of overwhelm, self-doubt, and anxiety in the face of challenges is absolutely within reach.